i Live Campus Living Frankfurt
The most innovative student housing quarter in Europe
1.021 Fully furnished apartments
Opening Part 1: Fall 2023 / Part 2 Spring 2024
Bed & Mattress
Desk with chair
Closet with mirror
Hanging Chair (for selected apartments)
Shower
Private WC
Refrigerator incl. freezer compartment
Ceramic cooktop
Oven
Ausstattung
Sleeping & living area
Bed & Mattress
Desk with chair
Closet with mirror
Hanging Chair (for selected apartments)
Bathroom
Shower
Private WC
Kitchen
Refrigerator incl. freezer compartment
Ceramic cooktop
Oven
Community Area
Common areas with table tennis, table football & billiards
Cabaret & Cinema
Beach volleyball court & multifunctional sports field
Event Area & Learning Lounge
Roof terrace
Outdoor kitchen & barbecue area
Rioca Bar
Externally operated gym
Further benefits
Car & Bicycle Parking
Washing Machines & Dryers
Garbage room
i Live Campus Frankfurt will be… wild.
Jungle feeling in every corner, a home theater for Netflix evenings, an outdoor kitchen with grill, a volleyball court, a roof terrace over Frankfurt & even a restaurant will be in this house!
The most innovative studentliving in Europe! Right next to Frankfurt School.
The unique building was developed together with the New York architect HWKN! The company Future Green NQ brings the jungle vibe to Frankfurt.
And we bring it all to you!
Any questions?
We got the answers!
Just send us an email or give us a quick call.
We look forward to seeing you!

Apartment Fortuna
Virtual tour of our Apartment Fortuna
Our Community Areas
Virtual Tour
Look around
Sample apartment Colibri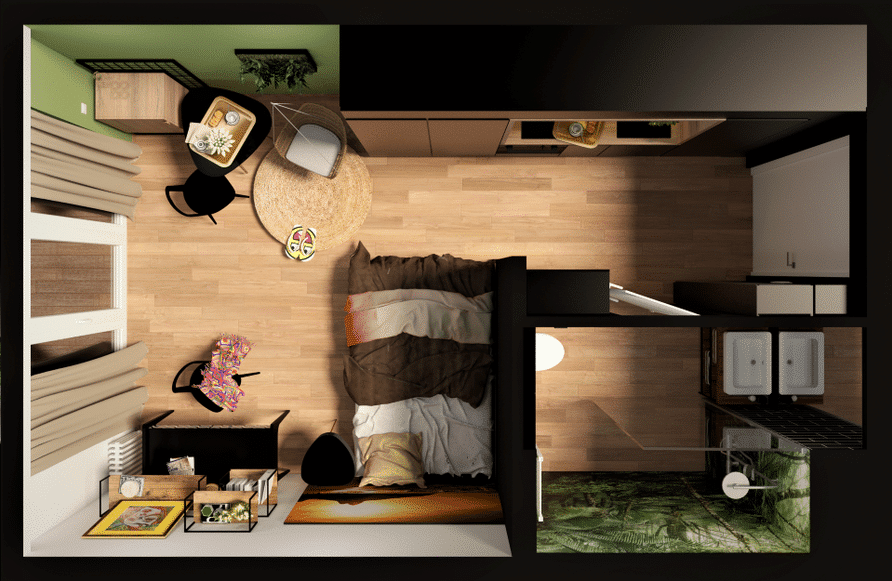 * The floor plan shown represents the sample apartment. Floor plan and furnishings of the apartment may differ in equipment and square meters.
All-In…
Our carefree package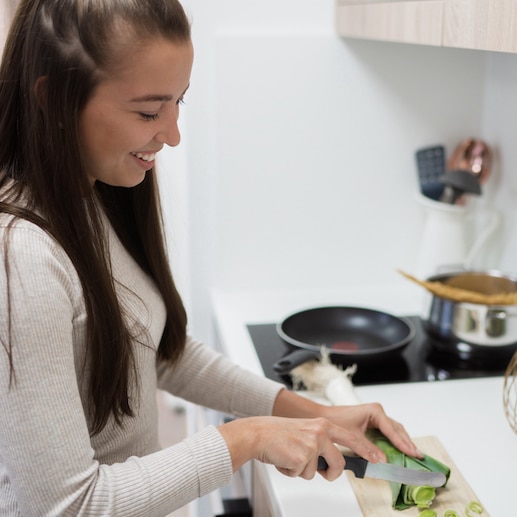 Own kitchen & own bathroom
Your fully furnished apartment and own empire.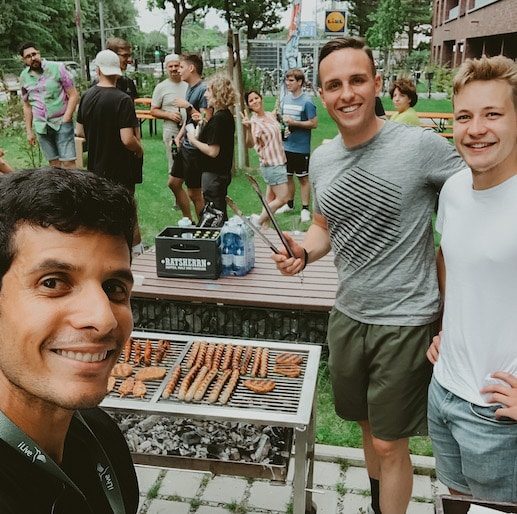 Outdoor kitchen & barbecue area
Here's to a wonderful summer evening with barbecue & caipi.
Multifunctional sports field & volleyball court
No matter what kind of sport you like to do, everyone will find it here.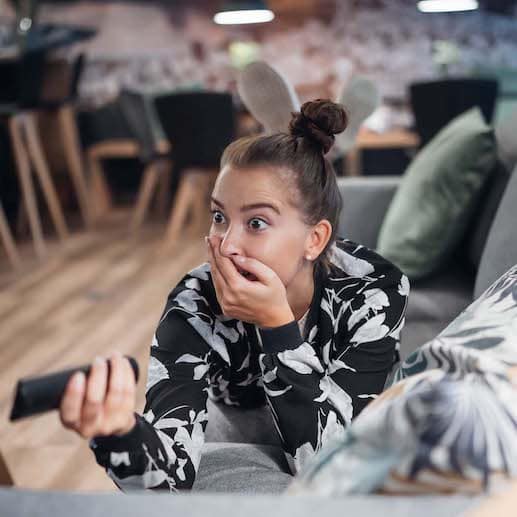 Cabaret & Cinema
Netflix & Chill or the next series marathon is no longer in the way.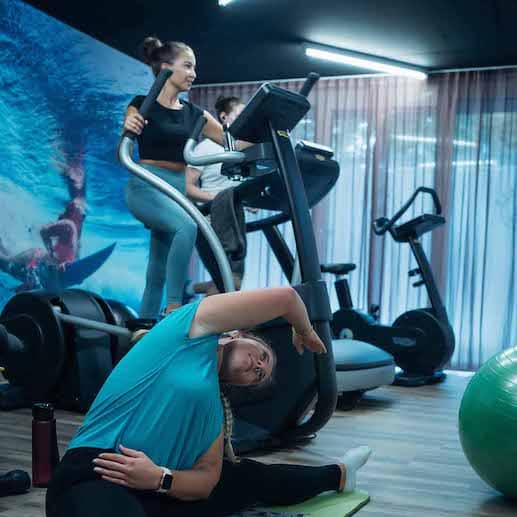 Indoor Gym Cooperation
Ready for the Copacabana? Your gym right in the house.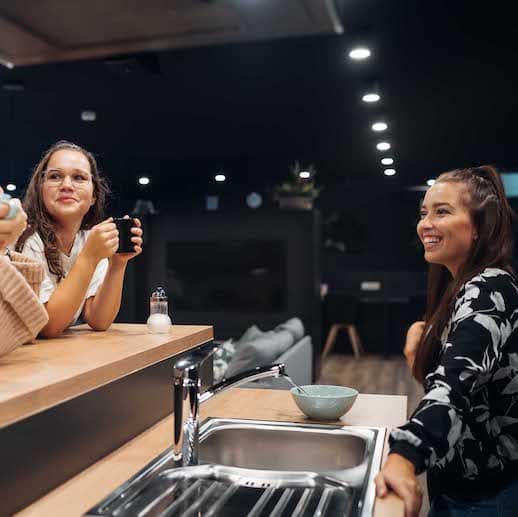 Event kitchen
Perfect for cooking together with your friends.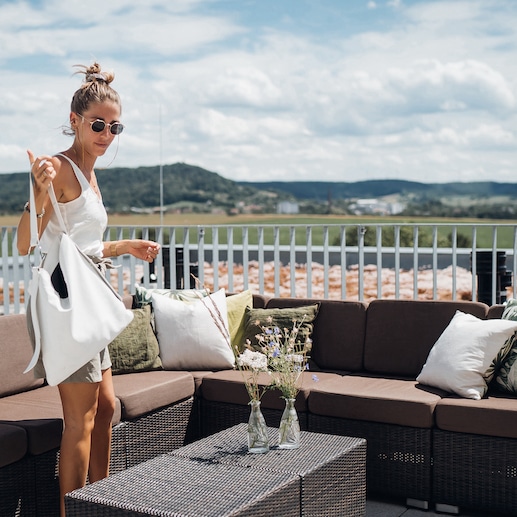 Roof terrace
Nothing stands in the way of the next Beerpong evening.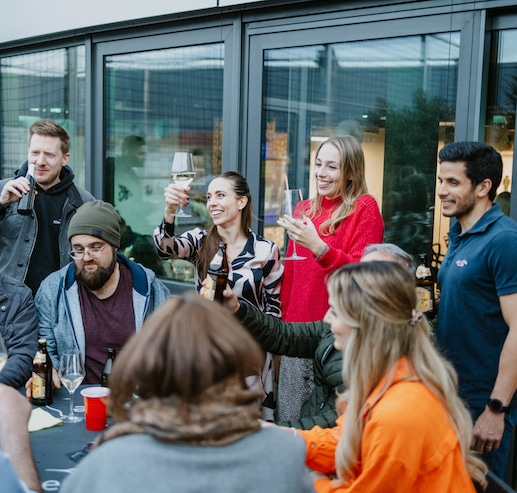 Events
Meet new people and meet friends for a caipi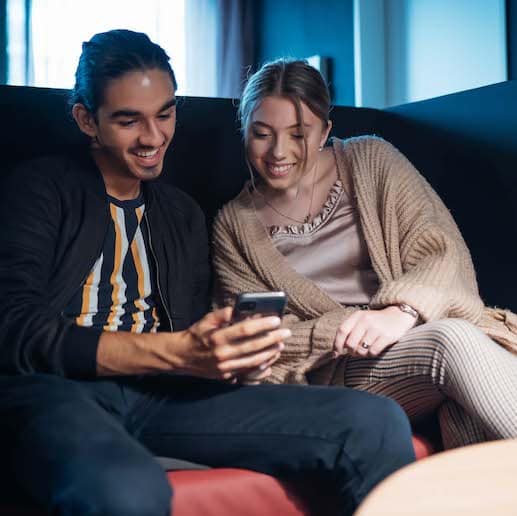 Community App
Running out of salt or looking for your running buddies? In the app you are connected with all of them.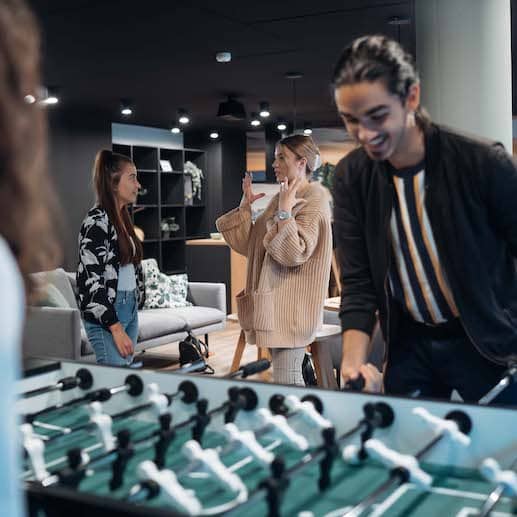 Community Area
Whether table tennis, table football, billiards... It will not be boring with us.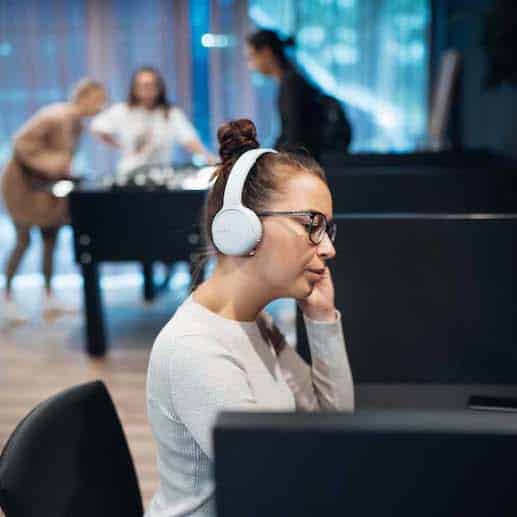 Learning Lounge
Study alone, with your friends, or work from your home office in our Learning Lounge.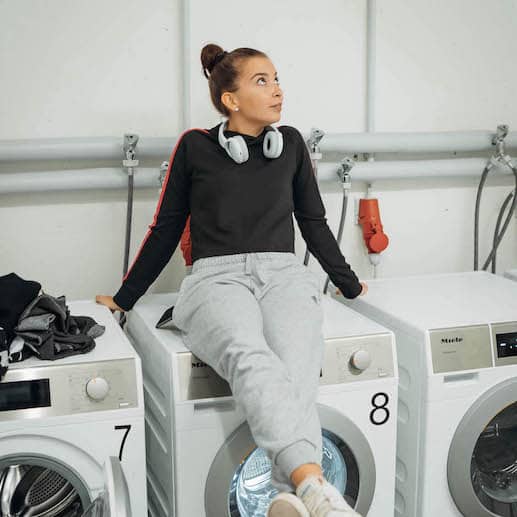 Washing Machine & Dryer
Wash your clothes easily in our in-house laundry lounge.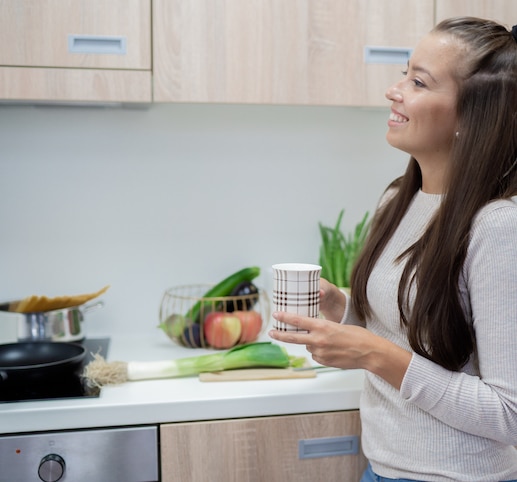 Start Living Package
You need kitchen equipment, bathroom utensils or pillow & blanket? Book your all-round carefree package!
Prime location
Right on the campus mile.
You can reach everything within a few minutes on foot or by bike.
Adickesalle 36-38, 60322 Frankfurt am Main
Adickesallee 36, Frankfurt am Main, Deutschland
In 5 min to the subway station Miquel/Adickesallee
11 min drive to the center
5 min to the nearest supermarket and drugstore
Right next to the Frankfurt School of Finance and Management
Directly at the Campus Mile
In 10 min at the J. Wolfgang Goethe University
My vision? Places like Rio.
From Rio to Germany.
How it all began.
Amos Engelhardt | CEO & Co-Founder
"I have found my home in Rio. I love the attitude toward life, which is based on warmth and tolerance. For the people who live there, I was not a stranger, but a friend from the first moment. My dream is to create places where other people can also find a home."
Celebração!
That's where the idea for i Live came from.
Because we offer more than just four walls and a bed. Here you are at home. Enjoy the view from the roof terrace. Get fit for the beach in your gym and meet friends for a caipi! Life is beautiful!
We create places where everyone feels immediately and always welcome, at home and connected. Places where everyone is allowed to be themselves.
Places to which everyone would like to return.
Places like Rio.